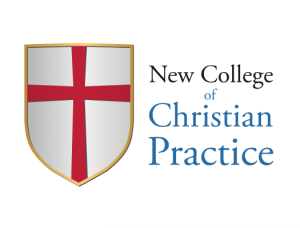 A Proposed Ministry of St. Paul's, San Rafael and The Restoration Project
__________________________________
By The Rev. Christopher H. Martin
with the St. Paul's Vestry, June 2015
OVERVIEW
St. Paul's proposes to initiate a new ministry in the fall of 2016 to be called the New College of Christian Practice. At New College, Christians of all denominations would be invited to a range of experiences that would encourage them to follow seven core Christian practices. These practices are to pray, worship, serve, give, learn, listen and join. 'Join' means specifically to join a Discipleship Group, a Christian small group structured for maturity and mission.
If there is sufficient interest, we would commit to hosting a 4 Saturday Fall Semester and a 4 day Spring Intensive of New College every year from the fall of 2016 through the spring of 2021.
The goal is for all the participants to leave inspired to practice the seven core Christian practices and so to start and maintain their own Discipleship Group.
BACKGROUND
New College is a natural outgrowth of a decade of Christian growth at St. Paul's. Since 2004 we have been experimenting with different ways of following Jesus in our increasingly secular age.
Formation classes like the Basic A, B, C, Ds of Anglicanism, Bible, Christianity and Discipleship have helped form our imaginations and our conversations.
Our Outreach has slowly matured so that we now have seven different regular projects that engage three or more people, most on a weekly basis.
The scriptures are central to our community. We have Bibles in all our pews and have two and sometimes three weekly Bible Studies.
In the last three years we have gone from a parish with one or two Discipleship Groups to a parish with six. We are therefore close to becoming a parish not 'with' Discipleship Groups but 'of' Discipleship Groups.
We feel we are ready to share our experiences with others, not as a community of 'experts' but rather, in the words of a classic explanation of evangelism, like a community of beggars showing other beggars where to find bread.
The DNA for New College is deep at St. Paul's. For decades, St. Paul's has had regular, hands-on outreach ministries, particularly to San Quentin Prison, the Canal neighborhood, a local senior care facility and the homeless of downtown San Rafael. More recently we have added local at-risk youth. There are also long standing traditions of prayer and small groups.
Part of what drew me to serve St. Paul's as rector in 2004 was this DNA of service, prayer and small groups. In 2010, with the community of St. Paul's, I started a reform movement called The Restoration Project (TRP). TRP was based on our experiments and on three other sources.
One was my 20-year membership in the Fellowship of the Society of St. John the Evangelist, an Anglican monastic community that has always balanced both the active and contemplative halves of the Christian life.
The second was my experience as Associate on the staff of All Saints' Beverly Hills, a parish known to have one of the country's best programs in Christian formation.
Finally, and most importantly, was my exposure in 2003 to the Church of the Saviour in Washington DC. Church of the Saviour is an ecumenical, high commitment church that emphasizes both the inner journey of prayer and the outer journey of service of the poor. Both the inner journey and the outer journey are always supported by structured small groups.
TRP is a blend of all of these influences. It has the DNA of St. Paul's, the balance of SSJE, the formation focus of All Saints', and the practical Discipleship, centered on structured small groups, of Church of the Saviour.
There are now dozens of churches in the US and Canada that are following various practices of TRP. I've published a book as a support to the movement, also called The Restoration Project, and have led or co-led five clergy conferences. The national leadership consists of people in a variety of roles including Bishop, Deans of Cathedrals, lay people and Rectors of a diversity of kinds of parishes.
The mission of TRP is 'Restoring ourselves and our communities through seven core Christian Practices.'
Our tag line is 'Restore your Christian Core.'
Two recent events make us believe this is a good time to launch New College at St. Paul's as an extension of the work of TRP.
First, we had originally planned a Come and See Retreat in San Rafael for this spring. It was to be at Santa Sabena and so proved to be too expensive. But about 40 people from around the US and Canada expressed great interest.
Second, this spring we hosted a successful three part Saturday-morning series called Strengthen Your Spiritual Core. Over 30 people representing 9 Bay Area churches attended. We plan to repeat Spiritual Core this fall with, at the request of participants, an additional fourth session on friendship with local poor. We believe these fall sessions are a good opportunity to announce the launch of New College.
STRUCTURE
Each session of New College would have a Beginning, a Middle and an End. It would be a total of about 20 hours.
The Beginning is a gathering of everyone in the church where I would offer a general introduction, an allegorical story that explains our place as Christians in our secular age and a general introduction to Discipleship Groups. At the end, participants would receive a little booklet to be stamped in the coming days, a booklet like people get on the Camino. They would also be invited into a temporary Discipleship Group for the duration of their New College experience.
The Middle is a wide variety of offerings. These would take place either over the course of four Saturdays in the fall or over four days in the spring. We imagine a series of two-hour experiences that would introduce people to the seven core Christian practices. Some experiences would be like a Practicum. For example, someone might take a group of four people to visit one of our friends on Death Row and have a Bible Study with him. Some might be like a seminar. For example, a pair of people could facilitate discussion on the obstacles and supports for leading a life of daily prayer. Others might be like a lecture. For example, I might share various ways people have taught the Basic A, B, C, Ds. There would be more offerings than people could take and therefore people will have choices.Upon completing each class, people would get a stamp in their booklet. Also, each time their Discipleship Group met they would get a stamp. The booklet would also have space for a short sentence or two. The goal of participants would be to stamp all eight boxes in the booklet and to fill the empty space with a declaration of which of the seven practice or practices they intend to work on in this next season of their lives. The goal of the Discipleship Groups would be to help each person with that process of discernment.
The End would be a graduation ceremony to include Eucharist. All who have filled in their booklet would get a pin. The pin is in the shape of a shield. The shield bears on it the Red Cross that is already part of the logo for TRP. The pin represents 'graduation' from New College.
We imagine that people would graduate with a variety of benefits. They would receive useful training in several of the seven core practices. They would have an experience of Discipleship Groups, which will give them the ability to create a structure for themselves that will help them continue their own growth. They will have met a wide variety of other Christians who take the spiritual life as seriously as they do. All of us would gain new Christian friendships and a wider sense of Christian community. And, of course, we all get cool pins!
PRACTICAL THOUGHTS
How might this work? A few thoughts:
People likely to come to the Fall Semester include people from the Dioceses of California and Northern California, people from the Cursillo communities of the Bay Area and people served by my friends among the more evangelical communities of Marin such as New Life, Grace Marin and Marin Covenant.
People likely to be interested in coming to the Spring Intensive include members of the Dioceses of Nebraska and Indianapolis, where I have led extended and well received clergy conferences. Also, there are some people from the Dioceses of New Jersey and Texas and other places where I'm aware people have read my book and are trying the TRP practices. I also plan to attend Gathering2016 next spring, another gathering of clergy born after 1960 like the one I led in 2013.
People coming to the Spring Intensive might have the option to stay in the houses of parishioners to help make it affordable.
The New College experience is a total of about 20 hours. Below is a potential basic schedule. There could be flexibility:
Fall Semester
Saturday #1     9-11 Orientation                     11-12 D Group 1        1-3 Session 1
Saturday #2     8-9 D Group 2                        9-11 Session 2             1-3 Session 3
Saturday #3     8-9 D Group 3                        9-11 Session 4             1-3 Session 5
Saturday #4     8-9 D Group 4                        9-11 Session 6             11 Graduation
Spring Intensive
Wed. Eve.       6:30-8:30 Orientation             8:30-9:30 D Group 1
Thursday          8-9 D Group 2                        9-11 Session 1             1-3 Session 2
Friday              8-9 D Group 3                        9-11 Session 3             1-3 Session 4
Saturday          8-9 D Group 4                        9-11 Session 5             1-3 Session 6
Sun. Morn.      10 Graduation
Perhaps we ask for a small amount of money as a commitment from participants. $79 is my first thought. It may need to be more to cover our costs and have some money to continue to invest in the program and in St. Paul's.
WHY?
We believe that the way to survive and thrive as Christian communities in our increasingly secular age is to strengthen our abilities in the core practices Jesus taught. Repeatedly in Christian history small, high-commitment communities have led to renewal. We hope to offer New College as, by grace, one possible path to renewal in our own age.