1) If you don't already have a login, request one by sending an email to stpauls94901@gmail.com.
2) Login to Realm at https://onrealm.org/StPaulsSanRafael/SignIn (bookmark for future reference).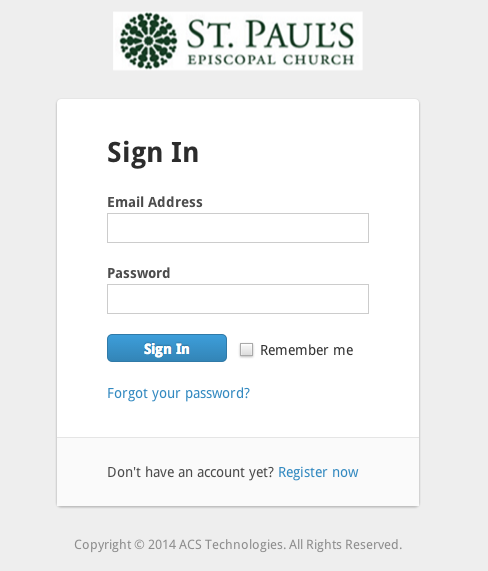 3) On your own user profile, look for the Giving tab and click on it.
4) Click on the Give button.


5) Choose either  or 2017 Pledges or another fund.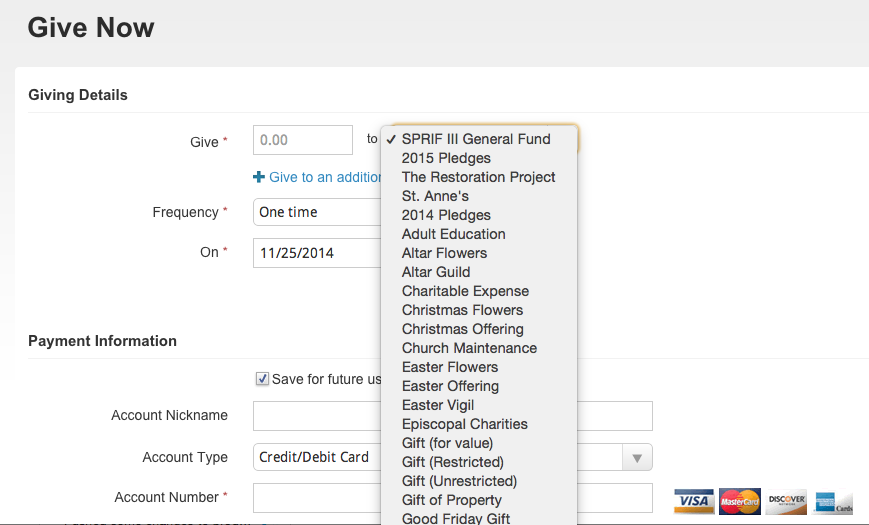 6) Enter desired donation amount, frequency, date and contact and credit card information. (Note that you can check the box to see the information for future use.)
7) Click Give.
8) You will receive a confirmation email.
9) You can view, download or print your giving history from the giving tab at any time.
10) If you have any questions, please email stpauls94901@gmail.com and we'll be glad to answer any questions or walk you through the process on the phone.