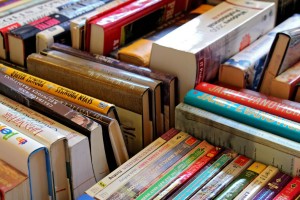 St. Paul's Episcopal Church – Annual Book Sale
 St. Paul's Annual Book Sale will be held on Sat. October 14th. 10AM to 3PM  and on Sun. Oct. 15th. 9AM to 12P.M.  Public is welcome and there is no charge.  Paperbacks will sell for 50 cents and hardcover for $1.00 .  This is a wonderful selection of books ….every subject from mysteries, history, science, cooking and crafts and children books as well.  We will also have a selection of videos and CD's. Something for everyone.  Do join us.
Visit our Facebook Event.